Click on the name of the Soldiers for more details.
Henry

Walker
Unit: 17 Engr Bn 2nd Armd Div, (probably) Company 'C'
Rank: Private First Class
Born: 03/23/1920
Biographical Info
Location grave Private First Class Henry Walker:
Plot L, Row 17, Grave 21 at the Margraten Cemetary:
50°48'58.2″N 5°48'29.0″E

Where did PFC. Henry Walker died of wounds?
He died of wounds during the Central European Campaign, Phase 4 in Germany "The last days of fighting"
At dawn the next morning a strong enemy force counter—attacked, with at least a Bn of Infantry and nine SP guns and tanks, hitting first from the west. The 2nd Platoon was overrun and the men fell back. From one of the dug in positions, Pvt Ellsworth Evens with a 50 cal. machine gun took heavy casualties, on the enemy until one who had infiltrated past him wounded him from the rear. Shortly following  the first attack, another force hit from the north. Their supporting armor was halted by a hasty minefield across the road, and while stopped, Sgt. George Hydrick from his 3rd Platoon position 200 yards away, hit and destroyed one SP gun with a panzerfaust. The attacking force worked its way into town, set fire to the company CP and destroyed several of the Co. "C" half—tracks, the supporting tanks and other vehicles bef ore assistance dame from Co. "H.", 67th AR and the situation was cleared by 1100. In the clean-up that followed 200 German prisoners were taken. Six of their tanks and SP guns had been destroyed. Two men of Co. "C" were killed, six wounded, and one was taken prisoner. (Source: Unit History 17th Armored Engineer Battalion)
One of these two men of Company C was Private First Class Henry Walker.
Location where Henry Walker was killed in action:


Official casualty list
 U.S. SENSUS 1940
The household in the year 1940 of Henry Walker with the family, where he lived as an 25 year old "Fruit and vegetable grader and packer":
| | | | | |
| --- | --- | --- | --- | --- |
| Household | Role | Sex | Age | Birthplace |
| Robert Walker | Head | M | 61 | Tennessee |
| Betty Walker | Wife | F | 42 | Tennessee |
| Robert Lynn Walker | Son | M | 22 | Tennessee |
| Henry Walker | Son | M | 20 | Tennessee |
| Virginia Walker | Daughter | F | 18 | Tennessee |
Family of Henry Walker:
Father: Robert Walker  (1879 – 19??)
Mother: Betty Walker (1898 – 19??)
Brother: Robert Lynn Walker (1913 – 19??)
Sister: Virginia Walker (1922 – 19??)
Pfc Henry Walker enlisted in the US Army at Camp Forrest, Tennessee on November 6, 1941. He worked as a produce packer before he enlisted. He was one of the two sons in his family serving at the same time.
The location of the Medina (Gibson County)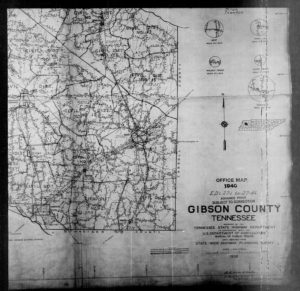 Present Day:
 Enlistment Record Henry Walker
| | |
| --- | --- |
| Name | Henry Walker |
| Name (Original) | WALKER HENRY |
| Event Type | Military Service |
| Event Date | 06 Nov 1941 |
| Event Place | Cp Forrest, Tennessee, United States |
| Race | White |
| Citizenship Status | citizen |
| Birth Year | 1920 |
| Birthplace | TENNESSEE |
| Education Level | Grammar school |
| Civilian Occupation | Fruit and vegetable graders and packers |
| Marital Status | Single, without dependents |
| Military Rank | Private |
| Army Branch | Branch Immaterial – Warrant Officers, USA |
| Army Component | Selectees (Enlisted Men) |
| Source Reference | Civil Life |
| Serial Number | 34180256 |
PICTURES:
———-
Research © by: Arjen Kok and Martijn Brandjes
Text © by: Arjen Kok
Photos © by: Moos Raaijmakers
Categories:
17 Engr Bn 2nd Armd Div - C Company