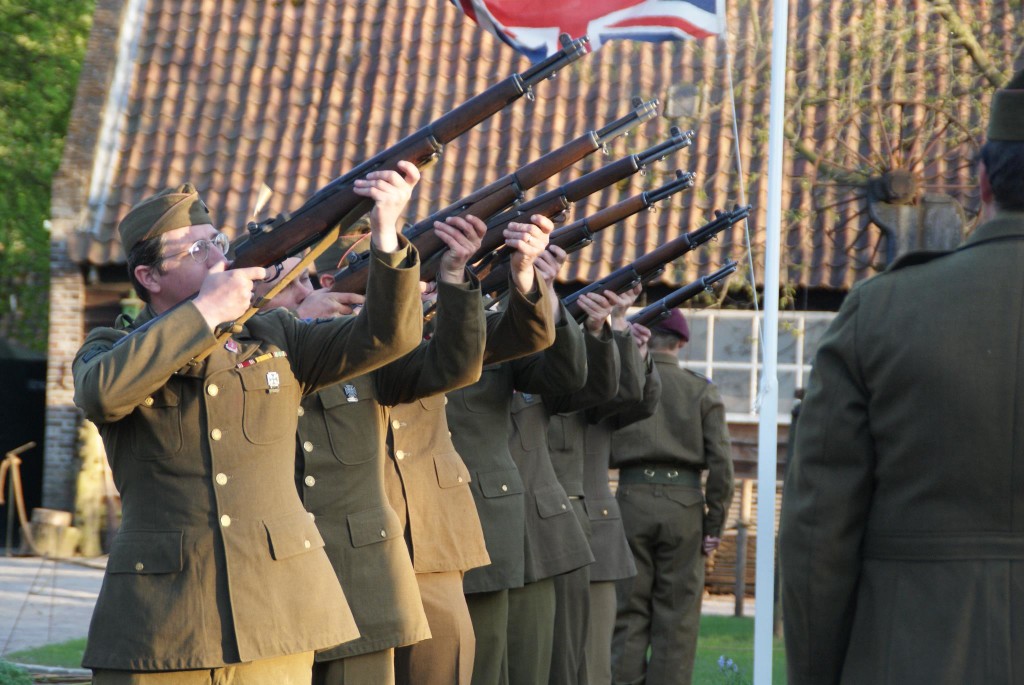 Herdenken en Eren
Door je als re-enacter in te leven in de rol van 17th Engineer en realiseert wat voor zwaar en gevaarlijk werk zij hebben gedaan, krijg je vanzelfsprekend een bepaalde band met de eenheid. Door het spreken met 17th Engineers die de oorlog hebben overleefd wordt de band nog sterker. Door het spreken en contact houden met familie en nabestaanden van een gesneuvelde 17th Engineer, gaat hij een gezicht en persoonlijkheid krijgen. Maar bij het zien van zijn witte marmeren grafsteen besef je dat er ook 17th Engineers zijn die het ultieme offer hebben gebracht voor de vrijheid van Europa. De gesneuvelde 17th Engineers verdienen het om nooit vergeten te worden en dat doen wij door te herdenken en te eren.
Erewacht met Honor Guard en saluutschoten
Herdenken en eren doen wij regelmatig op vele manieren, bijvoorbeeld door het adopteren van een graf zoals dat van 17th Engineer TEC 5 Joseph Fumagalli op de begraafplaats Henri-Chappelle, hier is een aparte pagina aan geweid.
Op deze site hebben wij een "Roll of Honor" ("ere-lijst") gemaakt; een overzicht van alle mannen en vrouwen die actief hun land diende in het 17th Armored Engineer Battalion en zijn gesneuveld tijdens de Tweede Wereldoorlog.
Van alle gesneuvelden staan persoonlijke en dienstgegevens vermeldt met een foto van zijn grafsteen en de locatie van begraafplaats. Van verschillende gesneuvelden is een pasfoto toegevoegd en waar bekend aanvullende informatie van zijn leven, voor de oorlog en tijdens zijn diensttijd als 17th Engineer. De Roll of Honor is onze wijze om erkenning, respect en waardering te uiten.
Bij de volgende ABMC Amerikaanse begraafplaatsen rustten de 17th Engineers:
Colleville sur Mer Frankrijk; 8 graven
St. James (Bretagne) Frankrijk; 2 graven
St. Avold ( bij Metz) Frankrijk; 1 graf
Henri-Chapelle België; 8 graven
Margraten Nederland; 8 graven
Cambridge Engeland; 1 graf
Carthega (bij Tunis) Tunesië; 1 graf
Nettuno (bij Anzio) Italië ;2 graven
Totaal 31 bekende graven.
Van de 405.399 Amerikaanse gesneuvelde zijn er " slechts " 176.399 geregistreerd bij de ABMC. Vele gesneuvelden zijn tijdens en na de oorlog (her)begraven in de Verenigde Staten en daarmee is ook het spoor naar hen toe grotendeels verdwenen.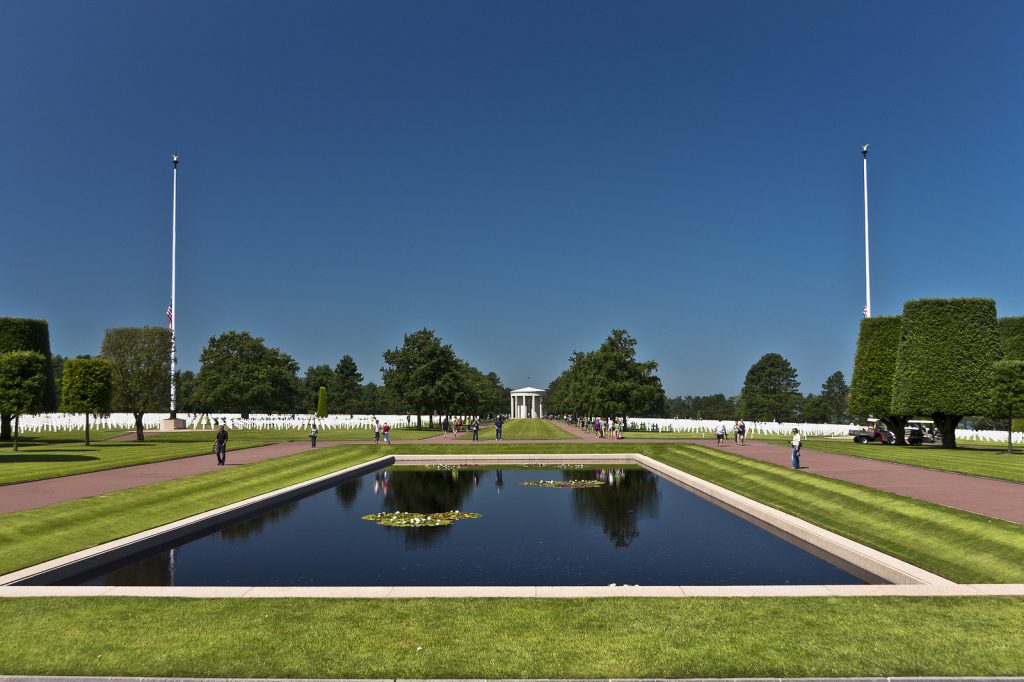 Lees meer over herdenken in het Engelstalige gedeelte van de website op: Remembrance