---
Maps with locations of crossings:
---
---
Constructed by:
25 tons Heavy pontoonbridge
Standard Class 36, 25-ton ponton, bridge (pneumatic float reinforced), consisting of 90 feet of fixed trestle spans and 1140 feet of floating bridge:
1117th Engineer Combat Group; The 551st Engineer Heavy Ponton Battalion with Companies B and C, of the 1253d Engineer Combat Battalion, Company A of the 1698th Engineer Combat Battalion, the 536th Engineer Light Ponton Company, and one platoon of the 574th Engineer Light Ponton Company attached.
---
Date: D-Day: March 24, 1945:
Heavy 25 ton ponton Bridge: The bridge was started at
2000 on D + 1 and completed at 1850 on D + 2.
End of March 1945
---
Place:
Crossing the Rhine river at Wesel, Germany, "Die Alte eisenbahn brucke"
---
Length:
Treadway bridge: circa 1000 feet
25 tons Heavy pontoonbridge: 1140 feet of floating bridge.
---
Information from the Unit History:
Assignments for the coming operation placed Co "A" with CC 'A", Co. "D" with CC Co. "C" with CC "R", and Co. "R" under Bn control, The division was to cross the Rhine on the 9th Army bridgehead near Wesel, push through the infantry and airborne divisions securing the bridgehead, and drive towards Berlin, with several intermediate objectives.
---
Pictures at Wesel at the Rhine river 2016
Location "Die Alte Eisenbahnbrücke" across the Rhine at Wesel: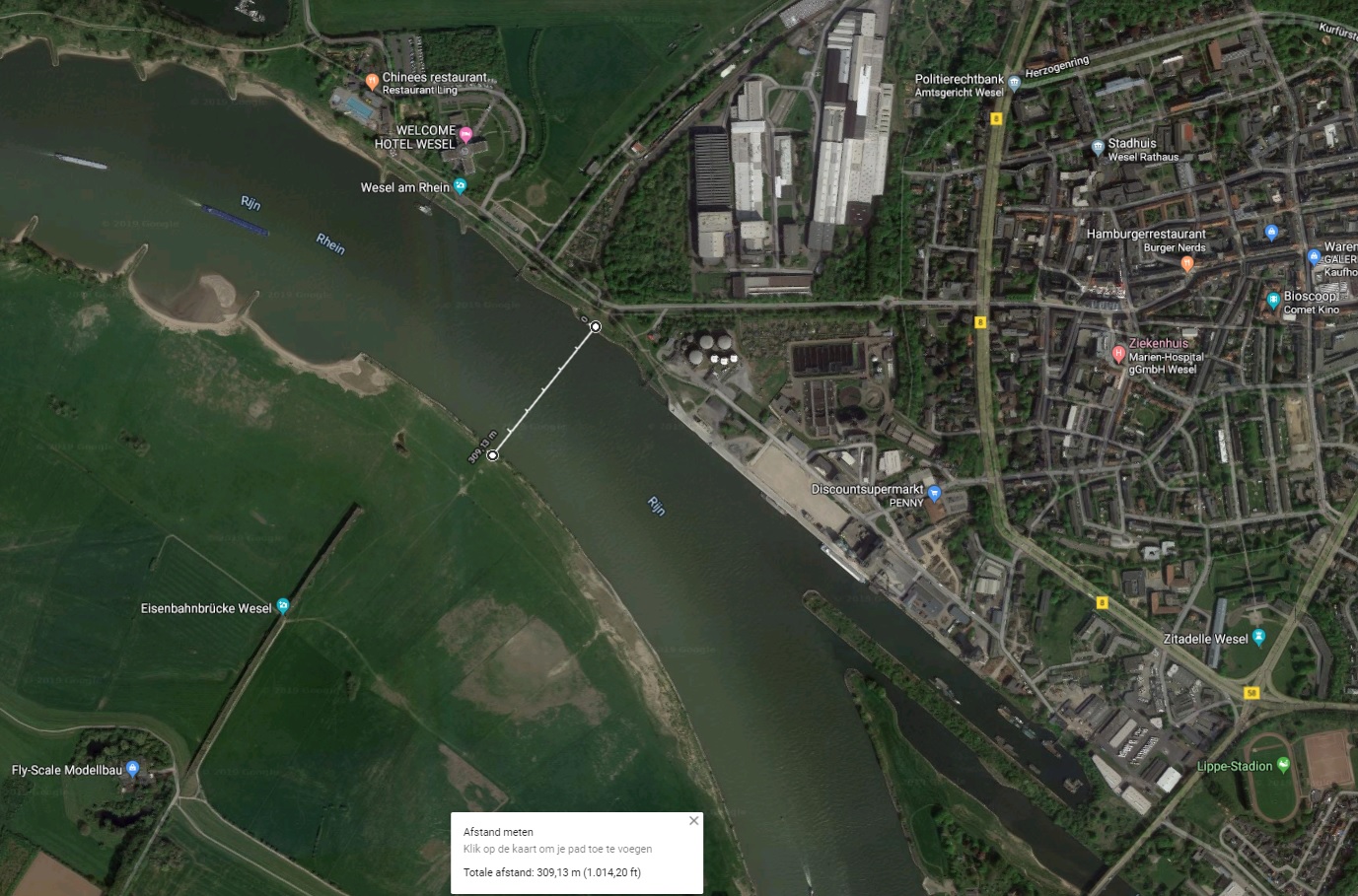 ---
Research: M. Brandjes, A. Kok 2020